Via TVNewser, according to a recent survey, most Americans prefer to wake up to Diane Sawyer gaining 30% of all votes. Diane is one of my all time favorites, her sexiness is timeless.

Who wouldn't watch Diane and her great legs,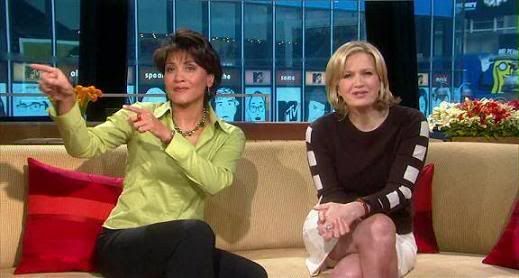 Screencaps courtesy of kennedy at the Wide World of Women forum.