They really love to dance on FOX5's Good Day NY show. The babes we're talking about here are Jodi Applegate, Christina Park and Ines Rosales. Together, they're probably the hottest trio anywhere in the country. Check them out,



Jodi too cool in the shades,


Wow, great side shot of Ines,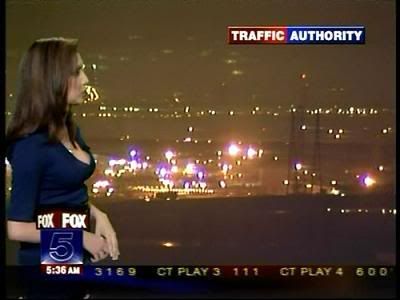 Just couldn't wait until the cameras stop rolling to sneak in a peak, could you?



Screencaps courtesy of SlashAsterisk at the Wide World of Women forum.