This from CNBC's Aussie hottie Amanda Drury yesterday on MSNBC, damn she should be dressing like that every day. As hot as I've ever seen Amanda, at least since she was fillin' in for Becky Quick and Erin Burnett a few months ago. CNBC's got to turn it up the notch, too much hot competition from Bloomberg and FBN.

Amanda never looked hotter,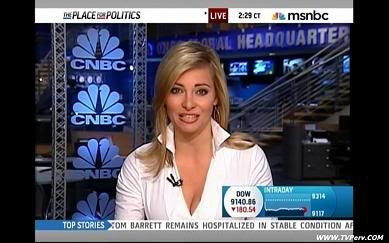 Screencaps courtesy of Pervman's blog.