From the show "Football First" on Sky Sports in the UK, this is news babe Sarah Jane Mee the other day looking leggy and hot. Apparently, she also is an anchor for Sky News. I still can't get used to soccer being referred to as football.

Talking football with Sarah Jane,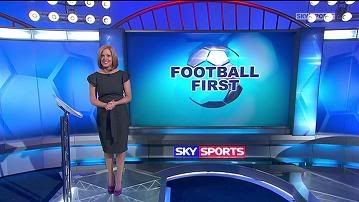 Screencaps courtesy of MVP at the Wide World of Women forum.