I've seen her off and on, but never this hot. From last weekend's Early Show, this is CBS news babe Priya David showing off her legs in an incredibly tiny skirt. Not sure what the dude is doing on the right but Priya's definitely got it goin' on. She should get to host a lot more often.

Priya's delicious thighs,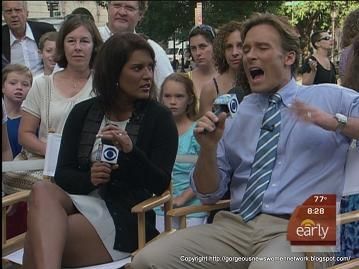 Screencaps courtesy of Ninja at the Wide World of Women forum.