Those of you from Baltimore will recognize her, this is weather gal Sandra Shaw filling in yesterday for Kelly Ripa on the Regis and Kelly show. I like Sandra's chiseled look, she was a star long distance runner in college and it shows. The old guy on the left (not Regis, the really really old guy) is diggin' what he's seein'.

Sandra is a hot fill in,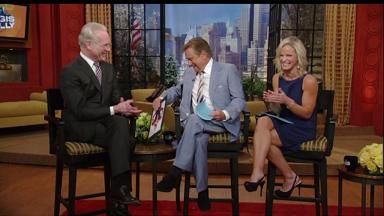 Screencaps courtesy of Cobra at the Wide World of Women forum.