Those of you from New Orleans will recognize her, this is Lucy Bustamante (the brunette) filling in yesterday for Kelly Ripa on the Regis and Kelly show. I took a look at some of her NOLA broadcasts, and it seems like she's looking way hotter here, younger too. Btw, the blonde is Diane Kruger from the new Tarantino movie.

Lucy is a hot fill in,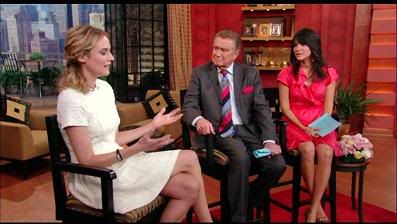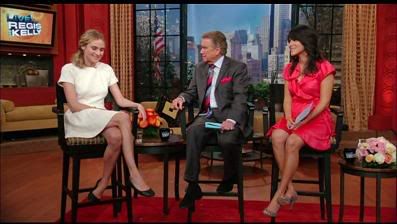 Screencaps courtesy of centricguy at the Wide World of Women forum.