Bloomberg definitely making a big splash the last couple of months, Margaret Brennan, Alison Kosik, and here with Gigi Stone. Here are some recent pictures of Gigi since she moved over from ABC in June. She could be the hottest of the latest Bloomberg acquisitions.

Going gaga over Gigi,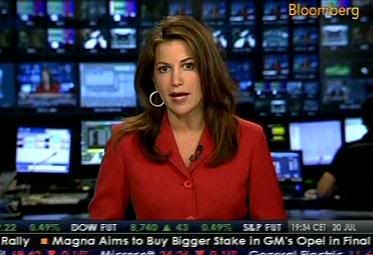 Screencaps courtesy of century and lateapex at the Reporter Caps forum.