More Red Eye hotness, this from last night, actress Barret Swatek lookin' all swanky in a hot black dress. I've never seen her myself in any movies, but apparently she's a major GOP babe in addition to acting (probably why she's on FNC). Anyways, bonus add with Remi Spencer in the background.

Barret and Remi light up Red Eye,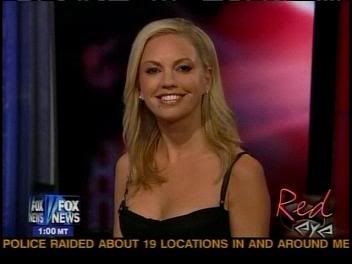 Screencaps courtesy of cody at the Wide World of Women forum.