From Red Eye last night, this is hot lawyer and legal analyst Tamara Holder showing off some leg action. I think I like her in the dark brunette hair color though and I'm not sure what's with the excessive necklaces covering up her chest. She's a keeper though.

Tamara is too hot to sue,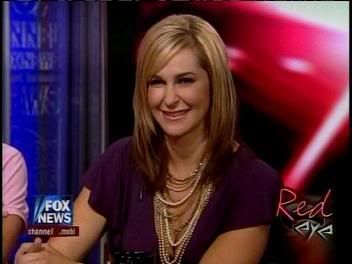 Screencaps courtesy of cody at the Wide World of Women forum.