From yesterday on Despierta America, this is weather babe Jackie Guerrido in a workout segment showing off that wickedly hot body. My goodness, I bet the guy on the right had something to smile about after the show was done, the only thing hotter would have been if Jackie went into a yoga segment.

I can get used to this,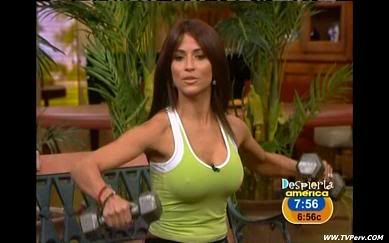 Screencaps courtesy of Pervman's blog.