From Good Morning America yesterday, multiple hot views of weather babe Marysol Castro. Marysol's face kinda reminds me of Eva Longoria, she looks like she's also got a nice tight body. Bonus add with a hot leggy Kate Snow in the third picture.

Marysol's hot weather forecast,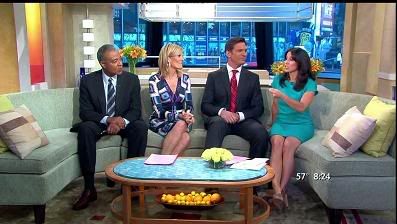 Screencaps courtesy of Cobra at the Wide World of Women forum.