From France2, this is hot French weather babe Tania Young in a hot white dress, one of those dresses with easy access. She looks like she's got one of those really tight bodies, definitely bangin'. With a name like Tania Young, sounds more British, but the French accent is much hotter.

Watching the weather in France never looked so hot,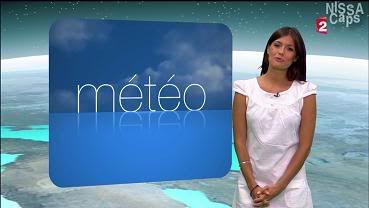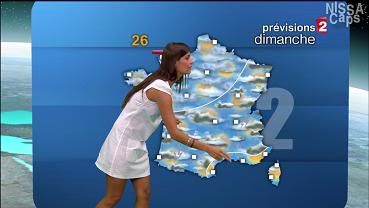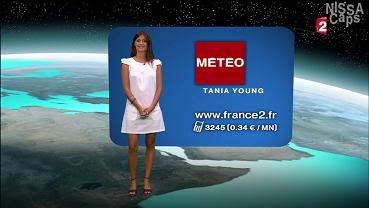 Screencaps courtesy of nissa at the Reporter Caps forum.