For all the Betty Nguyen fans out there, here is chere Betty looking gorgeous in a hot skirt and heels. I think the director's chair is where she looks best, better than the anchor desk where she has to get boosted up on her chair too much.

Our favorite leggy Betty,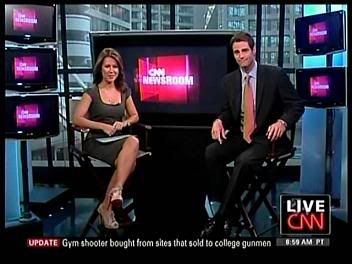 Screencaps courtesy of Cobra at the Wide World of Women forum.