We're used to her fabulous legs, but here is CNBC news babe Becky Quick showing a little skin up top as well. Not like she's a double D or anything, but it's always good to get a good peek every now and again (apologize for the fuzzy pictures, but that's how they came).

A hot Becks is always a treat,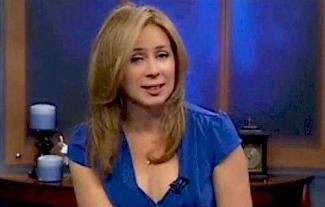 Screencaps courtesy of tradecnbc the Wide World of Women forum.