Not exactly sure when these were taken, but I'm assuming over the weekend. This is hot political pundit Monica Crowley on FOX News. I see her all the time on the McLaughlin Group, but she really belongs on FOX. Bonus add with a hot Tara Dowdel in the second picture.

Monica's got beauty to go with the brains,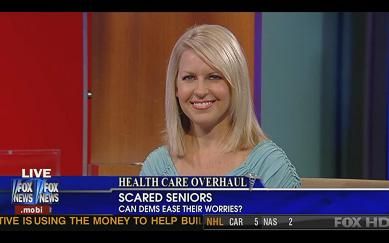 Screencaps courtesy of tdubya68801 the Wide World of Women forum.