Once in a while, Weather Channel and NBC news babe Stephanie Abrams will bust out an awesome segment. From yesterday, here she is in a hot revealing slit dress. Imagine if they did a sit down segment, you could probably see all the way up.

Steph knows what's good,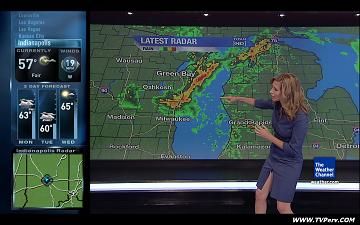 Screencaps courtesy of Pervman's blog.