If you are a Kiran Chetry fan of CNN, then you got quite a show yesterday on American Morning. Some great shots of a leggy Kiran trying out some heels. My goodness, her legs are skinny, probably a little too skinny for me, but to each his own.

Can't get enough of Kiran,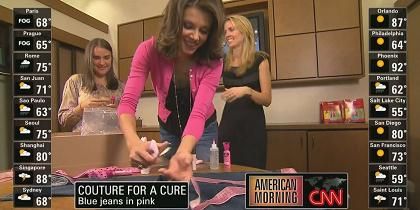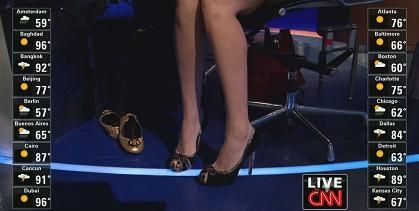 Screencap courtesy of spinner at the TvNewsCaps forum.