From the third hour of the Today Show yesterday, this is money honey Jean Chatzky and Carmen Wong Ulrich sandwiching a Coach Mike Krzyzewski lookalike. Jean has been dressing very conservative lately, but this picture here is a nice treat. The hottest I've seen of her was when she was playing ping-pong with Matt that one time.

Jean and Carmen make a hot duo,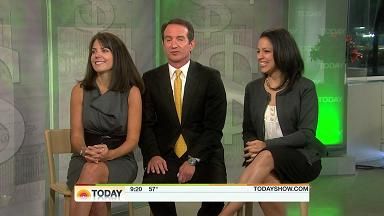 Screencaps courtesy of Cobra the Wide World of Women forum.