This past week has been a great one for Kathie Lee Gifford. First, from the Today Show, KLG was bouncing, jiggling, and strutting around in that tight tight top (click here for the slo-mo video clip). Then on Friday night, she was teasing us with those fabulous legs. Wow, what a woman she is.

Jimmy's face says it all,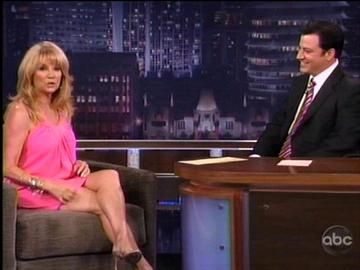 Picture courtesy of boones at the SuperiorPics forum and legmaster at the Wide World of Women forum.