From CBS a couple of nights ago, foreign correspondent and major news babe Lara Logan in studio with the hot fishnet stockings (click on the image to zoom in to see it up close). I'm not that big on hose or stockings, but fishnets are a different story. There's just something about them that stirs the imagination, plus Lara looks great in them.

Lara is one hot dame,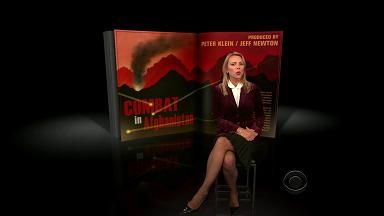 Screencap courtesy of nonblogger at the TvNewsCaps forum.