From Nightly News last night, MSNBC news babe Contessa Brewer in a couple of hot camera angles. I like the guy in the background of the coffee shop, he's wondering if that hot babe Contessa's gonna swing his way for an interview, but she seems too into this other fellow here.

How do you like your Contessa?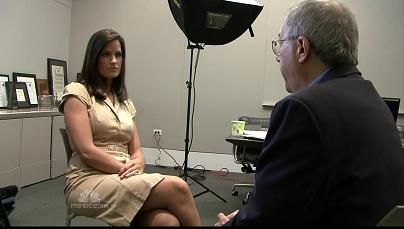 Screencaps courtesy of shadow at the Hi-Def News Caps blog.