From yesterday on Morning Express on Headline News, CNN news babe Jennifer Westhoven looking absolutely ravishing. That nice revealing top, and those smooth hot legs, good enough for me to forget about Robin Meade at least for one day.

Jennifer is the best news in a bad economy,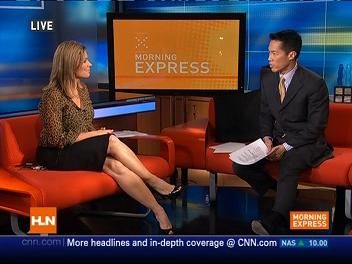 Screencaps courtesy of chris217 at the Wide World of Women forum.