From yesterday on Bloomberg, this is news babe Margaret Brennan in a nice tight fitting dress. You just had to know she'd turn out to be the star on Bloomberg when she left CNBC, she was just oozing talent, and now she's able to truly shine. I can't quite make out the blonde on the left, I do believe she's with Bloomberg.

Maggie was bringin' it,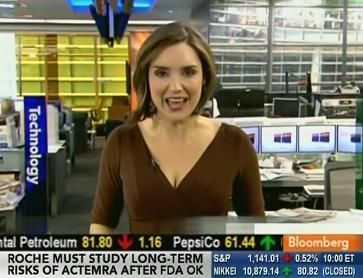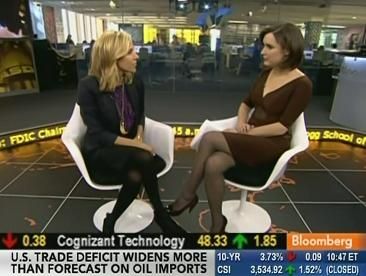 Screencaps courtesy of hoagie100 the Wide World of Women forum.