For some reason I've been watching a lot of ABC lately. From a couple of nights ago, this is ABC news babe Elizabeth Vargas in a nice tight top. I don't know what it is, but Elizabeth just does it for me, there's something about her that I can't put my finger on. I just wished that we see more of her, instead of just behind the desk.

Evenings are hotter with Elizabeth,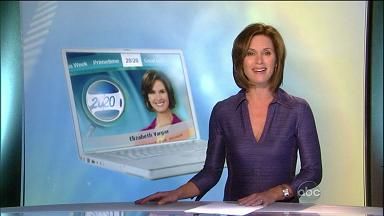 Screencap courtesy of nonblogger at the TvNewsCaps forum.