Oil cracks 100, DJIA plummets again, as you watch the carnage unfold on Wall Street, at least we have International Superstar, Erin Burnett to soften the blow. I love her eyes, what color are they anyway, looks like blue-green.

Talking bears is mostly somber news, even for Erin...



Erin wonders if the bottom has fallen out of the economy, could it really be a 'Re____', say it ain't so Erin...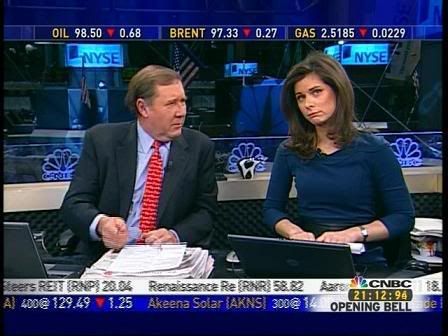 Screencaps courtesy of Shadow at the Reporter Caps forum.