Michelle is doing that thing again where her chest goes outward. We need more pictures of Michelle and her knockers.

From yesterday's closing bell,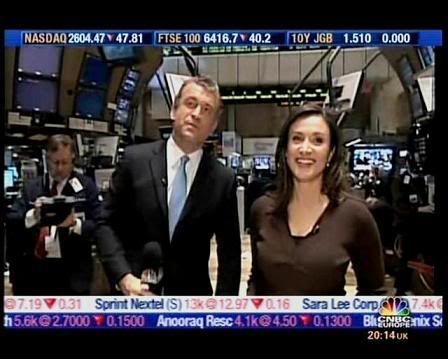 This was from a closing bell before Christmas. Can these 2 guys be anymore obvious, you're on National TV!!



I like this one with Erin Burnett, International Superstar. For once Erin is left speechless...