A girlfriend of mine just loves Giada De Laurentiis, she has her book and watches her shows on the Food Channel all the time. Giada doesn't really do it for me, but she does have a nice set of melons. More recently she's been popping up on NBC's Today show as a fill in host. Here is Giada on the Today show with Natalie...

I mean just look at her knockers, they're as big and round as the pineapples,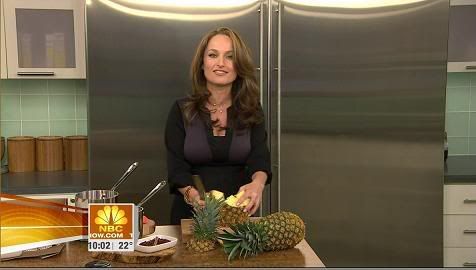 Get that shit-eating grin off your face, Al, food and babes, what a lucky guy...



Screencaps courtesy of Shadow at the Reporter Caps forum.