One news babe that I would like to see a whole lot more of is Linda Stouffer. She always dresses very conservatively and though she looks very classy and all that jazz, I wanna see what's underneath all that. I bet it's smokin' hot. She's been filling in for various desks the past couple of days which has given us more opps to see the very hot Linda Stouffer doing her thing...

Turtlenecks are kinda cool... for your aunt. Linda leaves a lot for the imagination, but guaranteed it's all good underneath. Linda fills in for Robin Meade today on Morning Express,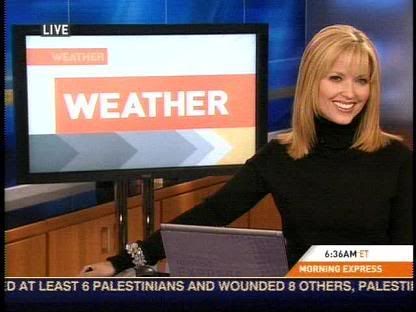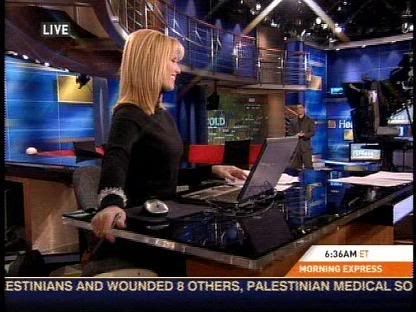 Here's Linda from yesterday, showing just a hint of her legs and in a double top,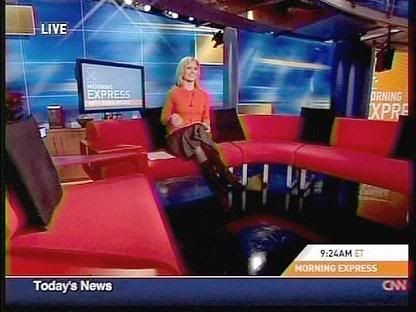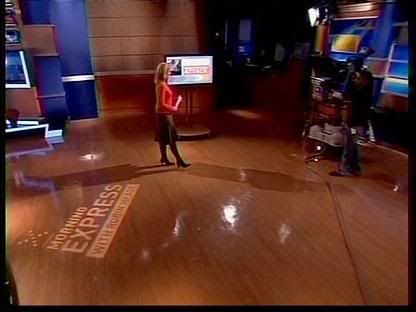 Screencaps courtesy of Axionnewz at the Reporter Caps forum and the Ultimate News Babes website..