Some funny pictures of Alexis Glick live from New Orleans. First off, that top is messed up, it's see through but the color is, ughh. Very hot thigh action though, can almost see her crotch. The second one is funny, Alexis doing a gorilla impression or something...

Everyone watches Alexis (click for HQs),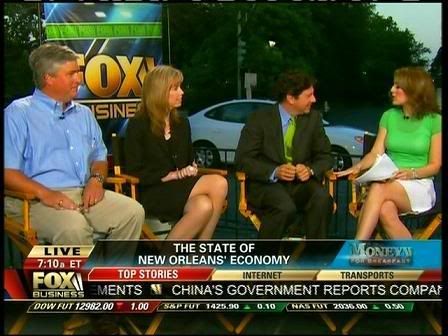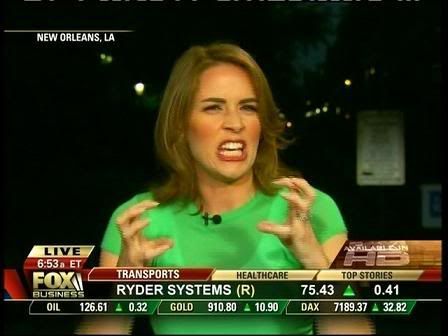 Screencaps courtesy of shadow at the Reporter Caps forum.