Talking Star Trek with Captain Kirk, Courtney Friel sits down with William Shatner on F&F on the weekend. Courtney's got the dark eye shadow going on, I think she's following Ainsley on that one. I like Shatner's face here, he's like "Nice legs....what time do they open?"

Courtney flirts with Capt. Kirk (bang on the pics for MQs),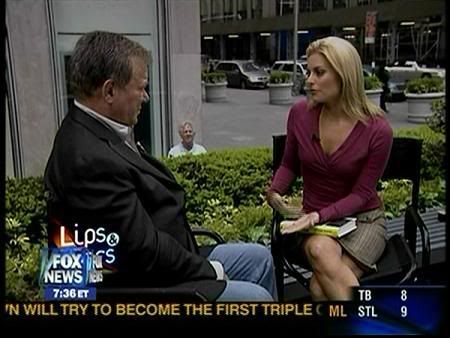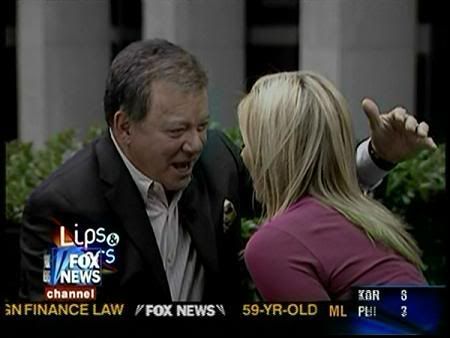 Screencaps courtesy of slashasterisk at the Reporter Caps forum.