Everyone loves Peter Pan. I'm not sure when these pictures were taken but Kirsten O'Brien of CBBC is looking damn hot in those tights. Probably would've been better if she was Tinker Bell, but anyways, Peter Pan never looked so good.

Kirsten in tights (click for the UHQs),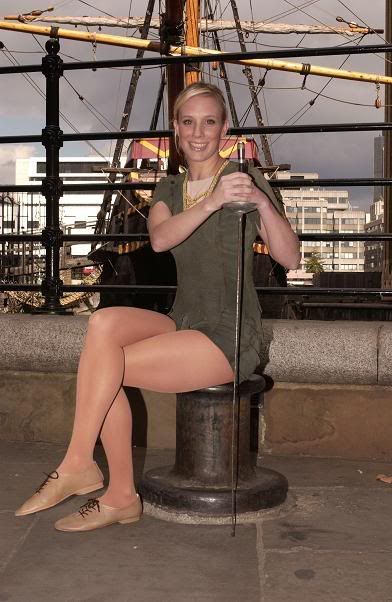 Captain Hook gotta hold of Kirsten,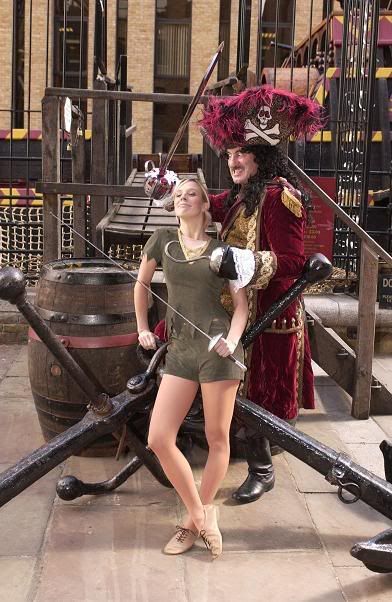 Screencaps courtesy of century at the Reporter Caps forum.