She's a hot model type from England and also affectionately known as Lara Lewington the 5News Weather Babe. Here she's in a tight low-cut top showing some very nice cleavage. I wonder if she puts on the mic herself or if the sound guy does it. I'd love to be the sound guy...

Slurp (click the pics for HQs),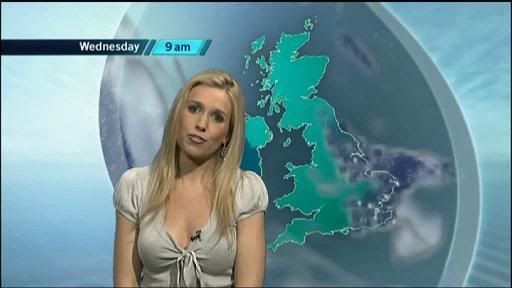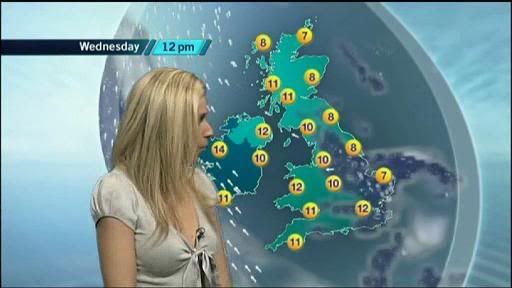 Screencaps courtesy of century and toonfan at the Reporter Caps forum.