Didn't know she was in India, but Erin Burnett reporting on location in New Delhi. She's got the casual thing going on, I'm not sure if that black strip showing on her V-line is her bra or mic, but she's looking pretty hot.

Erin at night (click on pics for the HQs),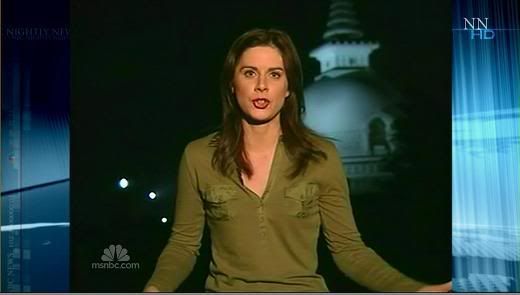 Singing the opera, or...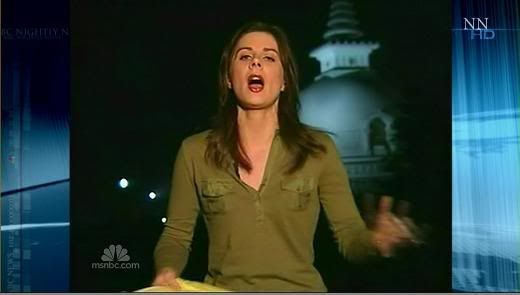 Screencaps courtesy of shad0w at the Wide World of Women forum.