Not sure when this was taken, but I think earlier in the week. Jodi Applegate of FOX5 in NYC doing a workout segment. I love the last picture where she's telling us how nice of an backside she has. Too bad she switched to shorts for the segment, otherwise we could probably see all the way up her skirt.

Coming to a gym near you (click pics for MQs),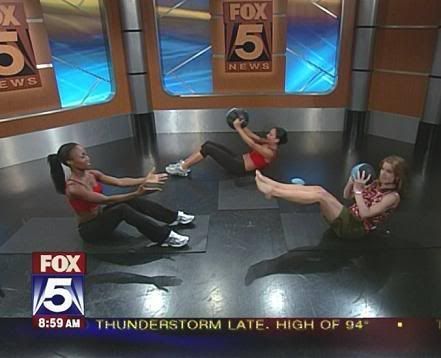 Screencaps courtesy of BPM at the Wide World of Women forum.