For you fans of the dimply Gerri Willis on CNN talking about Issue #1, your money. Not that Gerri has any real answers. I like the skirt she has on, showing some nice legs too...

Those cheeks are so adorable, (click for HQs),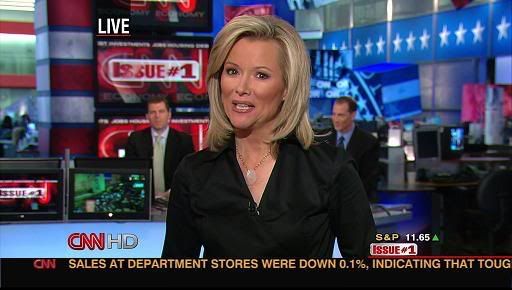 Screencaps courtesy of shadow at the Reporter Caps forum.