Quite possibly the hottest body in all of TV News, Jackie Johnson of KCAL in Los Angeles was in a see-through white top last week showing a bra top and a shorter type skirt. She's a real stunner, Jackie. Enough to make your heart stop for sure...

Damn, Jackie is off da hook (click on pics for HQs),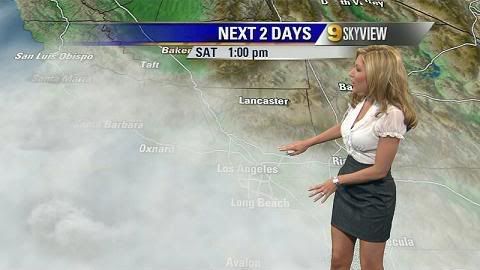 From yesterday, stretchin' out that dress,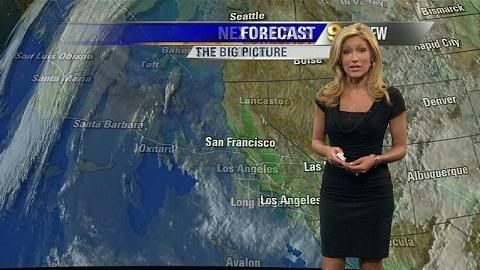 Screencaps courtesy of MadMac at the Wide World of Women forum.