I don't know what you commentors have against Julie Banderas of FOX News. I think she's hot when she's in dark dresses like this hot black outfit. Plus, I like how she doesn't take herself too seriously, she knows that she's on TV because of her looks. These are from yesterday's RedEye and she looks great...

Happy go-lucky Julie,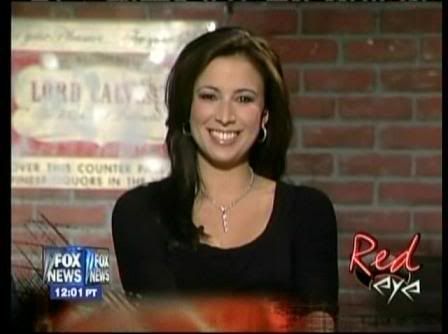 Julie gives the evil eye,



Screencaps courtesy of DeadZone at the Wide World of Women forum.