By request, CNN Headline news babe Christi Paul is back after her maternity leave. Looking forward to Christi filling in for Robin Meade on Morning Express showing off her deliciously long hot legs. Some of y'all are Christi haters, don't know why, she's a real bombshell.

Christi is back, jack,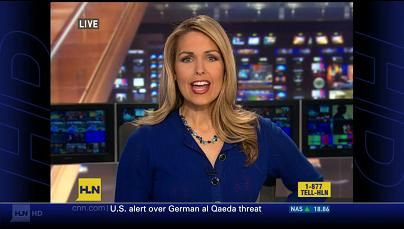 Screencaps courtesy of Shadow at the Hi-Def News Caps blog.