From ESPN Sportscenter, this is sports news babe Sage Steele interviewing the always animated Herm Edwards. Damn, she's got some hot legs, lovin' the short skirt. Bonus add with Hannah Storm there on the left in the first pic, in a tight sweater top to boot.

Sage is beauty and brains,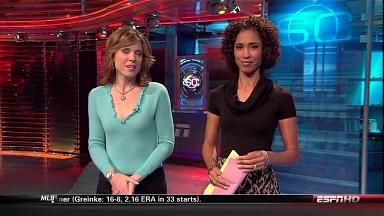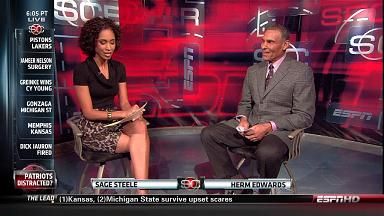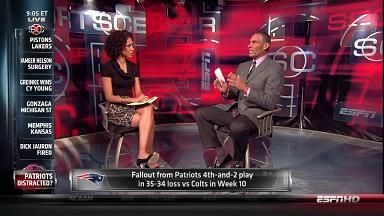 Screencaps courtesy of joeycap666 the Wide World of Women forum.