From FOX News over the weekend, a great side shot of this hot blonde news babe at the end of the show. Can you guess who she is? They're talking the economy, and Tracy Byrnes is there, so I'm going with Cheryl Casone. Guess away...

Who is this blonde bombshell?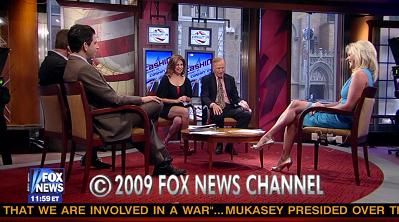 Screencap courtesy of spinner at the TvNewsCaps forum.