These pictures were taken in the summer at the RTCA Dinner and MSNBC after party, but damn they're hot. MSNBC news babe Contessa Brewer on the "blue" carpet looking ravishing. The first pic is with Rachel Sklar on the right. My goodness, those are some fine low cut dresses going on. Love the necklace that Contessa is wearing too.

Contessa is queen of MSNBC,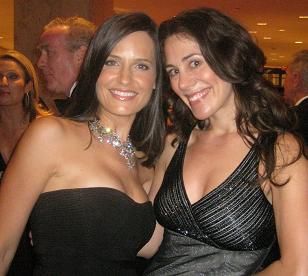 Screencaps courtesy of collegeguysxx the Wide World of Women forum.