I'm not usually a huge Meredith Viera fan of NBC, but here she is from the Today Show in one crazy hot slit skirt and when she stands up here, you can see that it's almost all the way up. Damn, I wonder if these news babes do this on purpose or if they just figure we're oblivious.

Meredith's got some nice leggage going on,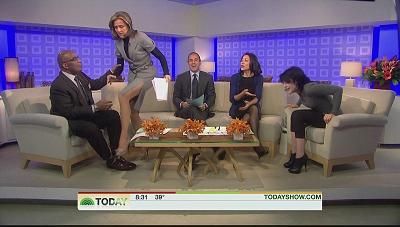 Screencaps courtesy of modelhunter the Wide World of Women forum.