The past week or so, FBN news babe Liz Claman has been on fire. Here she's interviewing the CEO of digg.com and he certainly is diggin' a hot leggy busty Liz, that's for sure. Damn, that's hot, love the leopard print cfm heels as well, great touch.

Diggin' the red rocket,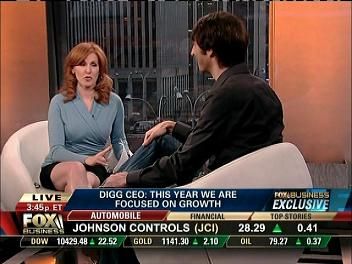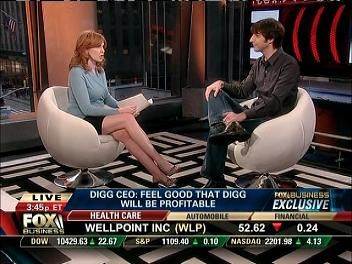 Screencaps courtesy of joeycap666 the Wide World of Women forum.