Everyone is Twilight crazy these days. From the Regis and Kelly show the other day, Kristen Stewart talking about her newest movie and looking ravishing in that tight short skirt. She's so hot Regis is going bonkers again. Kelly Ripa looking pretty damn hot herself.

Kristen is one sexy vampire,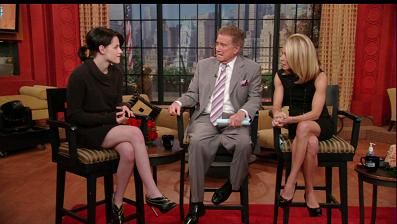 Screencaps courtesy of centricguy the Wide World of Women forum.