From FOX and Friends over the weekend, an incredibly hot Alisyn Camerota on the couch here in a tight sweater top and slit skirt. I think the guy on the left is about about to bust a left knut. But hot damn Alisyn is looking good here.

Hmm, hmm, hmm, Alisyn you are fine,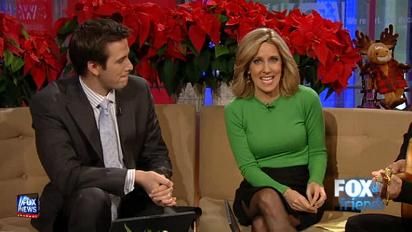 Screencaps courtesy of mazzic04 the Wide World of Women forum.