From Happy Hour yesterday, this is FBN news babe Sandra Smith co-hosting in a red hot dress. I love the heels too, maybe she's been getting tips from Liz Claman who loves those leopard print heels. Bonus add with a hot Rebecca Diamond as well. I like how their legs are crossed and appear side-by-side almost exactly the same.

Sandra is drippin' as usual,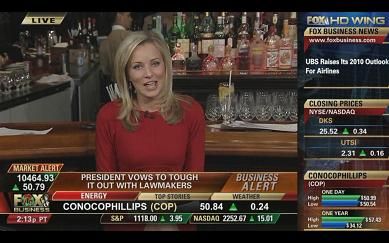 Screencaps courtesy of tdubya68801 the Wide World of Women forum.