From FOX and Friends weekend edition, FOX news babe Courtney Friel looking super cool and super hot in shades. That dress that she's got on is damn tight, I like it. It's been a while since I've seen Courtney, good to see on the tube again. Enjoy the rest of the weekend y'all.

Welcome back Courtney,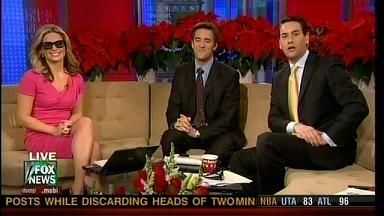 Screencaps courtesy of cody the Wide World of Women forum.