Today is an all FBN hottie day, and it continues with VP news babe Alexis Glick. I agree with a commentor that FBN's hotness factor has been dropping lately, he puts it with the arrival of Imus, all I know is that FBN is showing less skin lately which means we will watch it less and less. Bloomberg seems to have picked up where FBN left off. Enjoy these rare treats,

Alexis is hot in blue,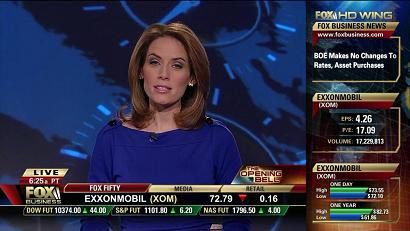 Screencaps courtesy of shadow at the Hi-Def News Caps blog.