From FOX's Red Eye last night, this is FOX news babe Lauren Sivan in a nice short skirt showing off her hot legs, Greg's got a great view of them from where he's standing. Damn she's got some bright shiny chicklets too, sweet smile.

Lauren is a Red Eye hottie,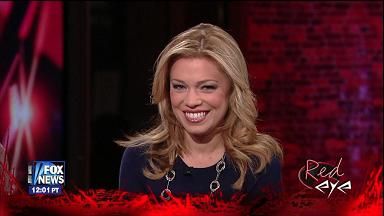 Screencaps courtesy of joeycap666 the Wide World of Women forum.